In the beginning of last year after a conversation with one of his friends that is a fan of the app Waze, Artur Grabowski, working as a Senior Manager, corporate development at Adobe, asked a question, what is actually the navigation app – Apple Maps, Google Maps or Waze the most effective and builds the shortest routes?
Grabowski decided to find out:
What navigation application, Apple Maps, Google Maps or Waze pre-promises the shortest path?
How each of them underestimates/overestimates the travel time?
What navigation app do quickly delivers to the destination?
Having performed throughout the year 120 visits (the average travel time was 26 min.), blogger methodically recorded all of his observations, and eventually got pretty interesting results.
Best navigation application according to preliminary estimates travel time
The best was the app Waze on request it promised the shortest estimated time;
Google Maps was worse than 3%;
Apple Maps – 8%.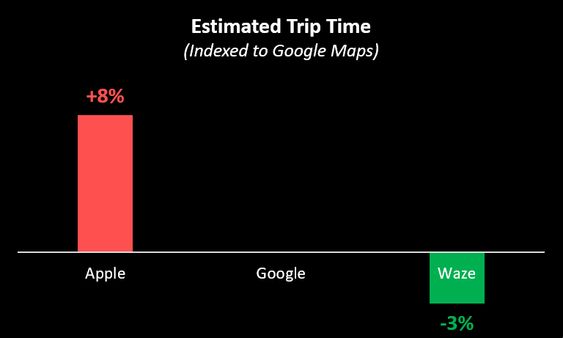 Probably, for this reason, Waze is loved by many motorists – this app promises the driver a minimum travel time.
How each application underestimates/overestimates travel time
Here we compared pre-calculated by the application time and the actual spent on the road built the route.
The winner was Apple Maps is spent on the road time was less compared to prior 1%;
Google Maps is actually too optimistic in their forecasts – the real journey time is 2% more than prior;
And the worst is Waze – traveling built this app route, in fact, it takes 11% more time.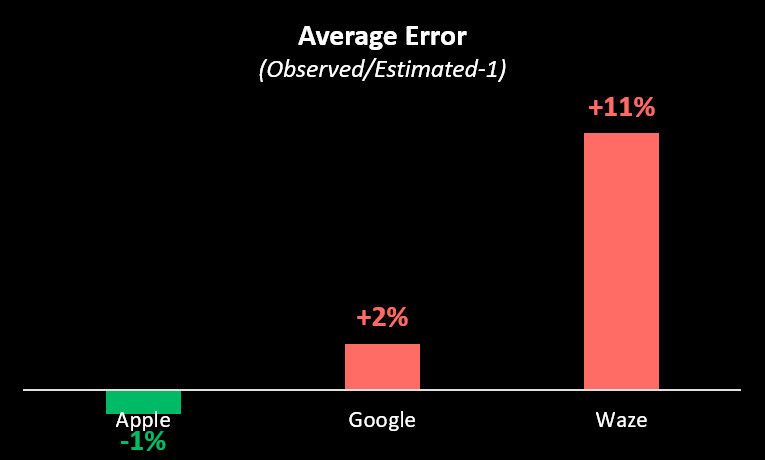 What navigation app delivers the fastest to the destination
It turned out if you need to get to your destination, use Google Maps;
Following the routes Apple Maps, you 5% later will come to the right place;
And Waze will lead you to the destination of 6% later than Google Maps.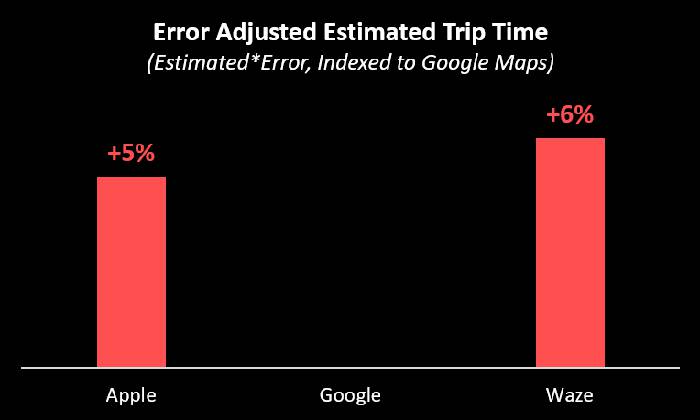 Conclusions:
If you require accurate prediction of how long it will take to get there, better to use Apple Maps. But all you get to the required places if you use Google Maps. But, if you are an optimist and want to believe only in the best, the Waze download app – it's your choice.